"Mountain Flowers" © Derek Theodore Davis 2014
"The wonder of the world, the beauty and the power, the shapes of things, their colors,
lights and shade.
These I saw. Look ye also while life lasts." AU
I hope you find the paintings here share the experience I had while painting them...
Please sign up for my e-mail newsletter to receive updates.
Thank you, Derek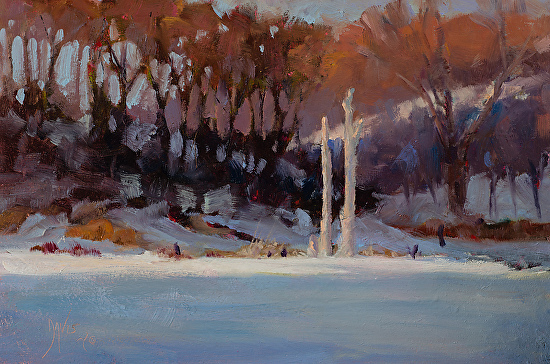 "Winter's Inspiration" ©2011 Derek Theodore Davis